City of Parsons Welcomes You
Parsons Municipal Building
Located on the Banks of the Beautiful Tennessee River about half way between Memphis & Nashville.
Just 15 minutes South of I-40 at exit 126 on Hwy 641 South.
---
City of Parsons annual Christmas parade will be Saturday December 6, 2014 at 5:00 pm.

This year's theme is: Christmas In Parsons - A View One Hundred Years Past

To register a float, band, antique cars or trucks, or other cars and trucks, and miscellaneous entries:
Call Parsons City Hall at (731) 847-6358. After office hours call Judy Daugherty at (731) 847-6817.
Or come by Parsons Municipal Building at 535 Tennessee Ave South, Parsons, Tennessee.

There is no entry fee. Line-up is at 4:00 pm.

Rain date or snow date will be Thursday, December 11th.
---

Click for more information
---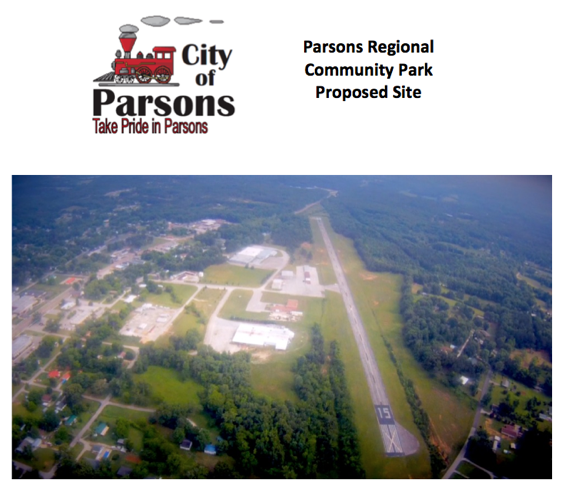 • Click
here
for a promotional video on the proposed Parsons Community Park.
• Click
here
for more information on the proposed Parsons Community Park.
The City of Parsons has been awarded a Land & Parks Recreation Fund (LPRF) grant for Phase I
designed to re-purpose approximately ten acres of the old Scott-Gibson Airport for recreation.
---
We Take Pride in Parsons!