Parks and Recreation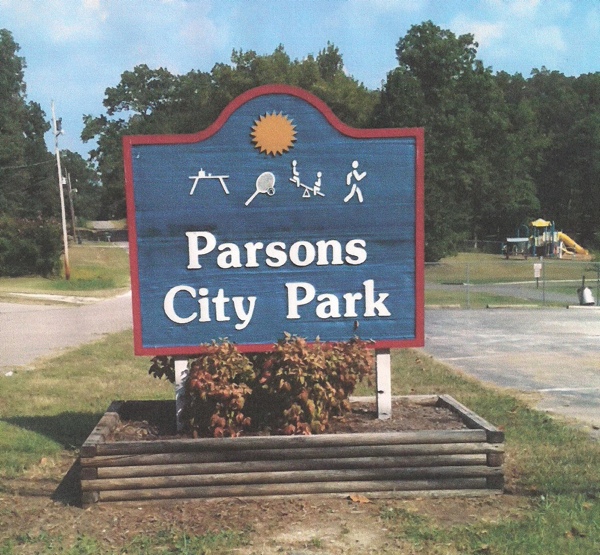 Parsons City Park - Policies and Procedures
I. Operating Hours are from 6 A.M. to 10 P.M.

II. The Park is under 24 hour surveillance for the protection of all citizens and park users.

III. Activities prohibited in the park at all times include the following:

• Playing of loud music.
• Use of illegal drugs or alcoholic beverages.
• Use of glass containers.
• Use of profanity.
• No graffiti.
• No vehicles left parked after operating hours.

IV. Tennis Court Use Procedures:

The Tennis Court Facility remains under lock and key when not in use.

To reserve the Tennis Court Facility, patrons must gain access to a key by contacting Parsons City Hall at 731-847-6358 during regular business hours Monday through Friday from 8 A.M. to 5 P.M.

To gain access after business hours and on weekends and holidays, contact 731-847-9999. If no answer, call 731-852-3911.

To ensure the proper use of the tennis court facility, all users of the facility must complete the Parks and Recreation Department Tennis Court Use Application to ensure the facility is taken care of and properly closed and locked after use.

V. To report any illegal activity, please call the Parsons Police Department at 731-852-3911.

To download a copy of the policies and procedures, click here.

To download a tennis court use application, click here.

To download a copy of the 2012 parks and recrecation pubilc survey results, click here.
---
Parsons Regional Community Park Project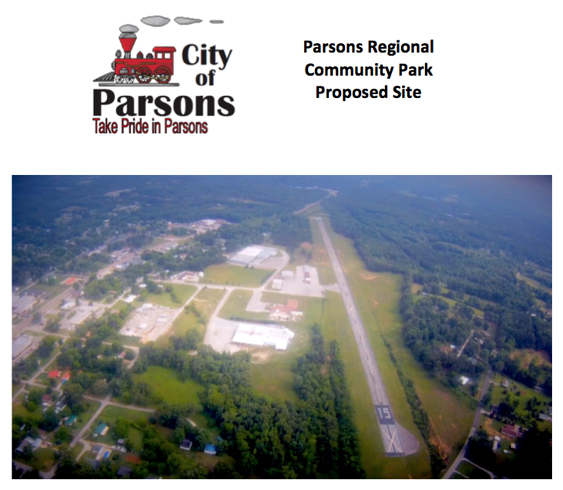 A proposed Parsons Regional Community Park will be developed in phases on the former general aviation airport site, Scott-Gibson Field. This 61 +/- acre site will offer enough space for a wide variety of recreation activities. The proposed Phase I project will utilize 10 acres and will offer a variety of recreation activities to a wide range of users.

The park amenities included in the long range plan for the site include: baseball/softball complex for youth and adult age groups, children's playground areas, pavilions, a pedestrian walking trail, and regulation size soccer fields for youth and adult age groups.

The proposed Parsons Regional Community Park Phase I project, once completed, will provide a baseball/softball complex for organized youth sports activities. The park will also provide for a children's playground, and a family-size pavilion. These venues will serve to compliment and expand opportunities for increased participation in programs and activities planned in partnership with local schools, civic clubs, senior organizations, girl-scout and boy-scout service organizations, local, baseball/softball associations, as well as family and other social events.

Upon successful completion of the project, the City will be providing access for opportunities designed to increase recreation and exercise activities to assist all age groups in becoming healthier participants in the region. These activities will enhance the lives of citizens of Parsons as well as revitalize an abandoned airport site. By taking existing property and redeveloping it to become a total park experience for all ages and become a gathering place for the community, this park will benefit the entire area as well as visitors to the City of Parsons and Decatur County.


• Click here for a promotional video on the proposed Parsons Community Park.

• Click here for more information on the proposed Parsons Community Park.