Round Up for Education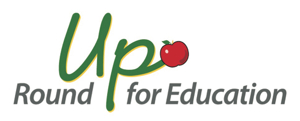 Who Benefits from the Round-Up Program?
All Decatur Residents and any City of Parsons Utility Customer that lives out side of Decatur County.
Why the Round-Up Program?
The money raised from the Round-Up Program will have a great, positive impact on our community. All proceeds will go directly to the Parsons\Decatur County Higher Education Foundation to provide scholarships for students "right here at home" through the UTM Parsons\Decatur County Center.
What is this Round-Up Program?
Customers' monthly utility bills are rounded up to the next highest dollar. The amount rounded up is used to promote Higher Education for all residents in our community.
For example: if your bill is $44.75, your bill will be rounded up to $45.00. Your contribution will be 25 cents.
How does it affect my bill?
Customer's bills are rounded up to the next whole dollar amount. For example, if a member's utility bill is $49.25, it rounds up to $50.00. The extra 75 cents is set aside for this scholarship fund. This shows up as a separate item on your utility bill.
Does the bill round up even if the cents amount is less than 50?
Yes. A $49.01 bill and a $49.99 bill both round up to $50.00.
Do I have a choice in participating?
Yes. If you do not wish to participate, please let us know (City of Parsons) and we will remove you from the program immediately.
Why do I have to choose not to participate... why is this not voluntary from the beginning?
It's voluntary in a sense that the customer can choose to be excluded as the City of Parsons chose to make the Round-Up Program an "opt-out" program in hopes that more customers will choose to stay in the program and invest in the economic and educational future of our great community.